Direct Lender Loans in UK
Get £50 - £5,000 payday loan online
Get Your Quote
Secure UK Site
No Obligation Quote
Instant Payouts
Bad Credit Accepted
Representative example: Rates from 43.1% APR to 1333% APR. Minimum Loan Length is 1 month. Maximum Loan Length is 36 months. Representative Example: £1,200 borrowed for up to 75 days. Total amount repayable is: £1506. Interest charged is 0.34% per day, amounting to £306, annual interest rate of 124% (variable). Representative APR: 49.7% (variable).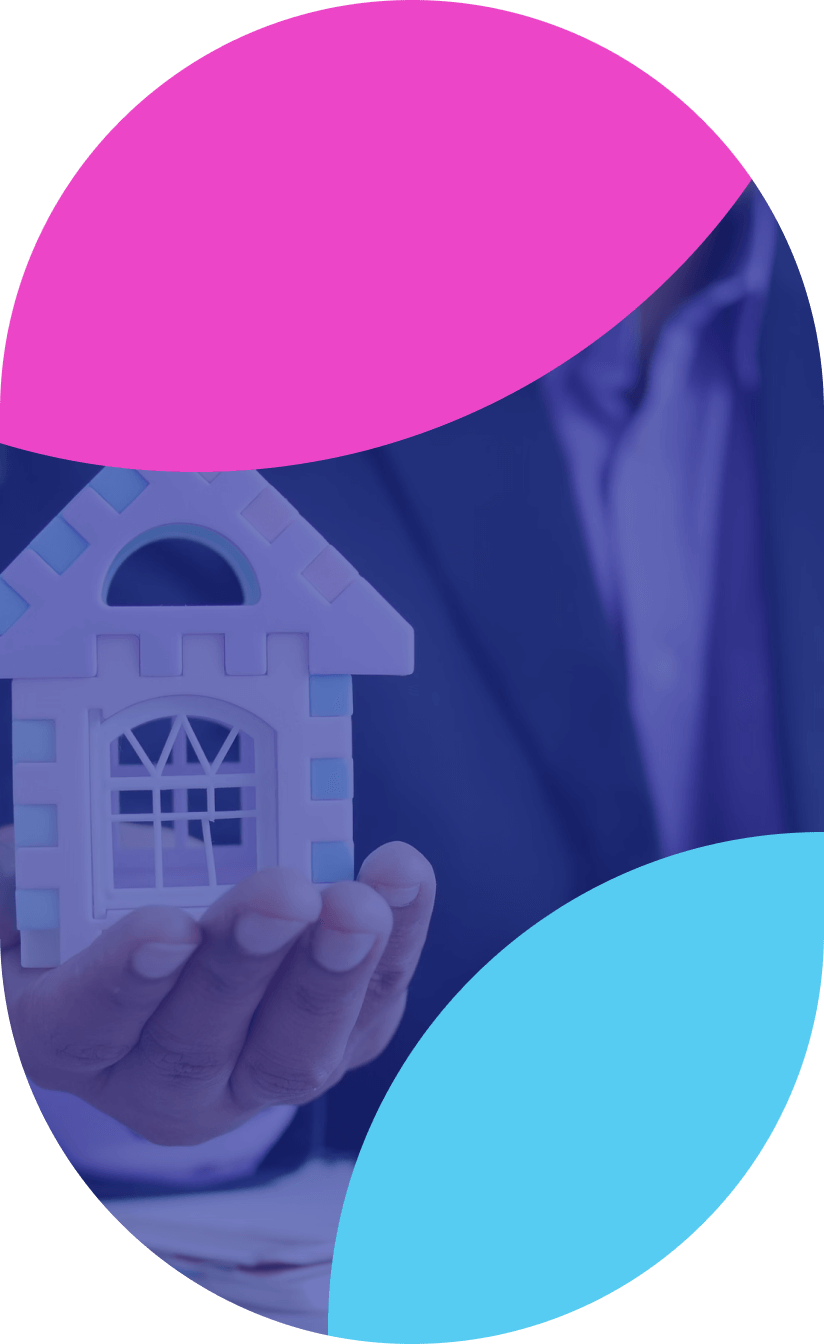 What is a Direct Lender Loan?
A direct lender is a lender who gives funds directly to a loan applicant, eliminating the need for a middleman. This implies that a direct lender may instantaneously make all of their loan decisions, making applying for a loan faster. Once authorised, a direct loan is a short-term loan deposited immediately into your bank account. Direct lenders have complete control over the decision-making process and will pay you directly.
Furthermore, direct lenders will save you time by paying you straight into your bank account rather than a broker like other direct lending firms. Since they can provide rapid direct loans, you will get your loan amount the same day you apply, allowing you to acquire the loan you want instantly. Finding a direct lender can sometimes be challenging and time-consuming. However, You can make use of GetPayDayLoan, a licensed credit broker, to find a direct lender suitable for you instantly.
Where Can I Find the Most Complete List of Direct Lenders in UK?
The following is a list of some direct lenders in the United Kingdom:
118 118 Money

Over 12 to 36 months, borrow between £1,000 and £5,000 118 118 Money provides an online account to handle the loan and variable APR rates with no hidden fees. APR of 49.9% is used as an example.

Bamboo Loans

Customers may borrow between £1,000 and £8,000 through Bamboo, with repayment options ranging from 12 months to 60 months. Throughout the arrangement, the APR remains constant. Representative APR of 59.7%.

CashASAP

With CashASAP, you may get a quick loan for as little as £100 and £750. 35-day or 6-month repayment periods are available. A maximum of £400 is available to first-time buyers. Customers who have previously borrowed from us are eligible for a £750 loan. 1288% annual percentage rate (APR) is a representative figure.

CashFloat

Personal loans are available from CashFloat in two distinct forms. Customers may borrow between £300 and £1000 with a repayment period of 3 to 6 months with their payday loans 2.0 offering (Representative 543.48% APR). CashFloat personal loans have a Representative 295.58% APR and can be repaid over 6 or 9 months and are available to customers who need to borrow between £1000 and £2500.

DotDotLoans

DotDot has two financing options for you to choose from. The first is a short-term loan that offers consumers loans ranging from £100 to £1000, repayable over three, six, or nine months, with an APR of 824.7%. The second is for loans between £1500 and £5000, with a Representative Annual Percentage Rate (APR) of 79.4% and repayment duration of up to 48 months.
How Does GetPaydayLoan Work?
We are dedicated to offering a personal, confidential, and transparent credit service throughout your experience with us regarding short-term loans. Below is a straightforward procedure on how to apply for a loan.
Step 1: Complete the online application

The first step is to complete the secure online application form, which will not take much of your time. Ensure that all personal details you fill are correct and up to date.

Step 2: Go through the offers

You will receive offers from different lenders we work with. Our network of lenders can provide instant decisions for your loan applications. Take your time and choose which offer best suits your needs.

Step 3: Get instant approval of your loan

Once you have selected an offer of your choice, your loans will be instantly approved within just a few minutes. It will be deposited directly into your bank account on that same business day.
What Should I Know When Applying with Direct Lender Loans?
Before applying for a money loan, check with the direct lender's network to see whether the lending organisation is credible. To be more specific, they need to have the following features:
1. Licensed

The crucial distinction between a respectable lender and one that isn't is whether or not they have a licence to lend money in the province in which they operate. Every region has its own set of laws and regulations, and lenders must ensure that they follow them and that the government approves their business operations. Customers trust cash lenders the greatest when they have a licence.

2. Privacy and Protection

With so many recent data breaches, people hesitate to trust businesses with their personal information. Customers should be able to apply for jobs securely and confidentially. These businesses also ensure a secure system and gateway to protect their customers' personal and financial information.

3. Transparency

Being upfront with consumers about borrowing charges, terms and conditions, and repayment policies distinguishes trustworthy lenders from problematic lenders. If you have to go through a lender's website to uncover critical information, you're probably better off with a firm that makes essential information easily accessible to clients.

4.Offer Flexible Repayments

Moneylenders must provide customers with flexible and easy repayment options, particularly if they have bad credit. Regardless of the amount, most of them give a 2-week minimum period with a maximum of 4 or 6 weeks to repay the quick loan. It depends on where you live since each province has laws and regulations for determining payback timeframes and possibilities. If the consumer asks for it, they may extend the loan's term. Check whether the firm you're applying with has flexible loan terms and repayment options.

5. Have a Solid Customer Support Team

If anything goes wrong with a product or service, you'll need to contact customer support. When asking for a rapid loan, the same principle applies. If you need a repayment term extension or are having problems with your quick loan, you should contact the lending firm for assistance and answers to your inquiries. So, if you're applying with a direct private lender, be sure they have a conveniently available customer support staff.
Direct Lenders V.S. Brokers: Pros and Cons
Pros & Cons of Credit Brokers
Pros

Access to numerous lenders
Gives you additional options, particularly if you don't fit into the conventional lender "box"
You'll have a solid concept of how various lenders will evaluate you.

Cons

There's a chance you'll pay a higher interest rate and have higher closing charges.
Some lenders refuse to engage with brokers, so you may be unable to connect with them.
You may have to pay broker fees.
Pros & Cons of Direct Lenders
Pros

You may be able to acquire a better rate and reduced closing charges.
Some banks provide "direct-only" loans that can't be obtained through a credit broker.
You won't have to pay any broker fees.

Cons

Limited to the lending programs of the institution
If you don't fit into one of their programs, you are out of luck.
Multiple credit inquiries might affect your credit score if you are denied by one lender and then apply to another.
Which choice is best for you is determined by your unique circumstances and goals, as well as the amount of effort you desire to put in. With access to a number of UK lenders, a licensed credit broker such as GetPayDayLoan is a suitable alternative for people who don't pass a direct lender criteria for loans and require additional options to locate the suitable loans for them.
Types of Direct Lender Loans
Personal Loans

Financial organisations that give out personal loans, depending on job history, repayment ability, income level, profession, and credit history, are unsecured loans. Personal loans, sometimes known as consumer loans, are multi-purpose loans that may be used to cover a variety of pressing requirements.

Short Term Loans

Short-term loans are borrowed funds to fulfil immediate liquidity demands, personal or business-related. Depending on the circumstances, these loans might have a payback duration of up to 5 years. Short-term loans include the following significant characteristics: They provide a flexible payment plan.

Bad Credit Loans

People who have a credit record that isn't perfect or who have little to no credit history are eligible for bad credit loans. These loans include higher interest rates and limitations than ordinary loans to assist lenders in lessening the chance of you not repaying them.

Guarantor Loans

You're referred to as a guarantor if you guarantee a loan for a relative or acquaintance. If the borrower cannot repay the debt, it is your responsibility to do so. A lender might request a guarantee if they do not wish to lend money to someone independently.
Frequently Asked Questions
What's the difference between short term and payday loans?

The most significant distinction between short-term and payday loans is generally the required repayment amount. In general, you repay a payday loan in lump sum instalments roughly a month or two after you get the funds. If you use short-term credit, you may pay back your loan in two to twelve months.

Can I get a bad credit loan from direct lenders?

GetPayDayLoan can link you with some direct loan lenders that do not check credit, which helps people with bad credit. They do, however, look to see whether you are working, whether paid, self-employed, or have another source of income that will allow you to repay the loan.

Are direct lenders safe?

Direct lending has the potential to create significant returns with less downside risk. Credit, interest rate, illiquidity, and regulatory risk are the primary direct lending practices risks. To be on the safer side, we recommend you use a licensed credit broker such as GetPayDayLoan.

Is it better to go through a direct lender or bank?

The cost of funds for banks is often lower than for other lenders. Depositors hold a significant amount of cash in their checking and savings accounts. As a result, banks have quick access to the money they need to lend. However, you can make use of GetPayDayLoan to find a direct lender that can guarantee you an instant loan approval.

What is the interest rate for lending directly?

The minimum interest rate on such loans is 19.99%, but this may rise to nearly 48% for people with bad credit. If you have a bad credit, it is best you make use of GetPAyDayLoan to link you with a direct lender that is suitable for you.